Event Details:
Date: 6 December 2018 – Bookings by 4 December
Cost: £25.00 inc VAT – arrival drink / 2 course lunch / coffee
£27.91 inc VAT – if paying online*
Workshop
Alpha's v Boomers – has technology changed that much?
I'm going to take a stroll through technology from Baby Boomers through to Generation Alpha with what I've seen through my working life and how I've seen it change what we do in business.
Yes – I might refer to a few things to do with telecoms; but rather than being a workshop on changing your life, hopefully it'll bring back some memories for us dinosaurs…. and bring a few laughs for the people who are midway through the timescales mentioned, and perhaps make the late Generation Z's realise how lucky they are to have been born when they were
 This event is sponsored by:
 Jeffrey Cohen
Time Communications
 0113 2059640
07903 943721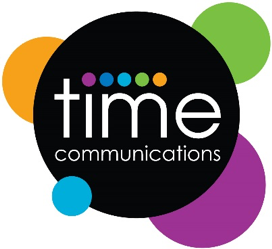 Terms of Booking & Cancellation
Advance payment is required for all events
*PayPal and EventBrite charges will apply
All bookings require payment - 2 working days notice of cancellation is required to avoid payment
Attendees should be business owners, directors or senior decision makers
Late bookings may result in a table number being allocated on the day
Booking taken within 2 days of an event are non-refundable
For more information for the York Business Network, go to our contact page.