Event Details:
Bookings by 29 November 2019
Cost: £30.00 inc VAT – arrival drink / 2 course lunch / coffee
£32.88 inc VAT – if paying online*
Workshop
Be your Brand Ambassador in 2020 and beyond!
You already know how important it is to position your brand in front of the right audience – and the BEST person to cheerlead your business is YOU!
Nobody knows your business like you do – and with the right knowledge and tools you can promote it incredibly effectively on a shoestring. So why would you pay anyone else to do it?
My workshop will be an introduction to the art of self-promotion for business. Using the magic of good PR and planning, along with the power of social media, online content and the Press and media, you can reap the rewards and gain some fantastic exposure for your business!
BUT – whilst self-promotion can be highly effective and give you great results, there are pitfalls to beware of and a few simple ground rules to follow…….
This event is sponsored by:
Sixty7
Ellan Campbell-Swann
07977 903684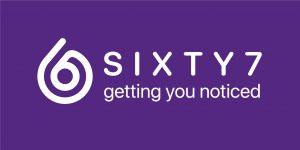 Terms of Booking & Cancellation
Advance payment is required for all events
*PayPal and EventBrite charges will apply
All bookings require payment - 2 working days notice of cancellation is required to avoid payment
Attendees must be business owners, directors or senior decision makers
Late bookings may result in a table number being allocated on the day
Booking taken within 2 days of an event are non-refundable
For more information on the Wakefield Business Network, go to our contact page.