Welcome to The Business Network in Leeds, Wakefield and York
Network with Style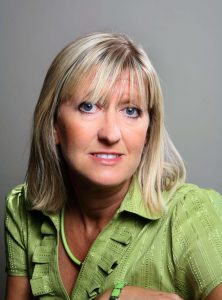 Caroline Coward - Director
The Business Network is a structured lunchtime networking group with a national reputation for excellence. This is your opportunity to experience business to business networking at its best. It will only cost you the price of a lunch plus a couple of hours of your time.
At each business network event we have a seating plan which ensures a good selection of businesses at each table. Membership is corporate and by invitation. We allow 4 to 5 members in each business category.
The Business Network has a unique and very effective format and has been helping businesses grow since 1994. These events attract business owners, directors and senior level staff i.e. the decision makers.
The Business Network events in North & West Yorkshire take place in York, Leeds & Wakefield.
Business networking is a fantastic way to build and grow your business. We support the decision makers from a wide range of businesses who wish to promote their business and expand their network of service providers.
Why not come along and give it a try?
The Lunch Event Fee is £30.00 inc VAT*
*PayPal and EventBrite fees may apply
All attendees are well looked after and made very welcome!
Leeds Event
Bookings by 22 July 2019
Cost: £30.00 inc VAT – arrival drink / 2 course lunch / coffee
£32.88 inc VAT – if paying online*
Workshop
HR Myths and Lies:
A look at some of the more commonly held misconceptions relating to HR
(also known as what you can and can't do !!)
Employing staff can be a minefield, in this interactive workshop we'll be exploring the truth and reality behind some of the most commonly held beliefs when it comes to employing people. Beliefs such as…
You can dismiss anyone you want as long as they have less than two years' service
You can't dismiss anyone if they are covered by a doctors' note
It's illegal to give a bad reference
Making the wrong decision when it comes to your staff can leave you with a multitude of repercussions from both a staff point of view and financially.
Making the best decision fully armed with the correct information can ultimately save you time, money and sanity !
Oh and if you're wondering – never assume that you can safely dismiss anyone, even if they have less than two years' service
This event is sponsored by:
Emma Armytage – Director
07973 531589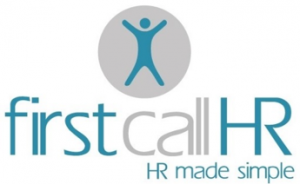 Wakefield Event
Bookings by 30 July 2019
Cost: £30.00 inc VAT – arrival drink / 2 course lunch / coffee
£32.88 inc VAT – if paying online*
Workshop
More than ever networking skills are a vital part of building your business. The marketplace is so competitive that you must get the edge over your rivals. This 45-minute workshop will see how you can improve those little things that will make a big difference to your own networking.
Come along to the August workshop where you will learn three vital skills: –
Get more business
Create more referrals
Sell more without selling!
What will I get from this workshop?
Learn practical tips how to get the best out of your networking. Get some great techniques for maximising your networking investment. In addition, you will learn how to create a story to make it memorable. Hear how 'facts tell, and stories sell' so that you can create worthwhile introductions that will lead to others referring you to their clients. Using simple techniques that will transform the way you network and giving you hints and tips to ensure you are the go-to person in your industry. Whatever you do – don't miss this year's August workshop!
This event is sponsored by:
philthefunnel – Phil Heath
Office: 0113 288 0231
Mob:   0791 700 4464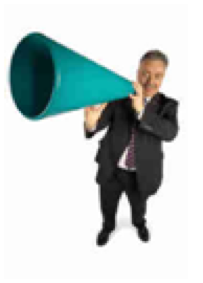 York Event
Bookings by 2 August 2019
Cost: £30.00 inc VAT – arrival drink / 2 course lunch / coffee
£32.88 inc VAT – if paying online*
Workshop
Dealing with interFEARence
I help business owners and their teams tap into their true potential to help them achieve their dreams and goals, whatever they may be.
It's a rare day when I meet anyone who has everything they want right now. But I believe we all have an innate tendency for personal growth. So what stops us in our tracks?
It's Fear. Or InterFEARence
This could be doubting our own ability, comparing ourselves to others, impostor syndrome, poor decision making, scarcity mindset, overwhelm, feeling out of your depth.
Often it's lack of ownership.
On 6th August I'll be sharing some of the tools from my ever expanding toolbox that I use with my clients to deal with interFEARence, to help them get out of their comfort zone and smash their personal goals.
This event is sponsored by:
Ros Jones
07818 646672
www.businesscoachingyorkshire.co.uk