Welcome to The Business Network in Leeds, Wakefield and York
Network with Style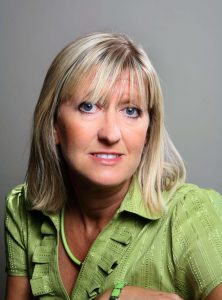 Caroline Coward - Director
The Business Network is a structured lunchtime networking group with a national reputation for excellence. This is your opportunity to experience business to business networking at its best. It will only cost you the price of a lunch plus a couple of hours of your time.
At each business network event we have a seating plan which ensures a good selection of businesses at each table. Membership is corporate and by invitation. We allow 4 to 5 members in each business category.
The Business Network has a unique and very effective format and has been helping businesses grow since 1994. These events attract business owners, directors and senior level staff i.e. the decision makers.
The Business Network events in North & West Yorkshire take place in York, Leeds & Wakefield.
Business networking is a fantastic way to build and grow your business. We support the decision makers from a wide range of businesses who wish to promote their business and expand their network of service providers.
Why not come along and give it a try?
The Lunch Event Fee is £30.00 inc VAT*
*PayPal and EventBrite fees may apply
All attendees are well looked after and made very welcome!
Leeds Event
Bookings by 21 October 2019
Cost: £30.00 inc VAT – arrival drink / 2 course lunch / coffee
£32.88 inc VAT – if paying online*
Workshop
8 colleagues, 3 children, 2 dogs and 12 chickens
How to get things done – in a crazy world
We are inundated with things we need to get done
Looking after customers, growing a business, company management, long term projects, to-dos for the family
A never-ending stream of emails, paperwork, calls and lists arrive everyday
In this workshop, Rob will share with you the techniques he uses to get things done, be motivated to do the difficult stuff and keep track amongst the madness
This event is sponsored by:
Rob Brooks
07801 262000


Insuring families and small business against Death and Disease
Wakefield Event
Bookings by 4 November 2019
Cost: £30.00 inc VAT – arrival drink / 2 course lunch / coffee
£32.88 inc VAT – if paying online*
Workshop
Alpha's v Boomers – has technology changed that much?
I'm going to take a stroll through technology from Baby Boomers through to Generation Alpha with what I've seen through my working life and how I've seen it change what we do in business. 
Yes – I might refer to a few things to do with telecoms; but rather than being a workshop on changing your life, hopefully it'll bring back some memories for us dinosaurs…. and bring a few laughs for the people who are midway through the timescales mentioned, and perhaps make the late Generation Z's realise how lucky they are to have been born when they were.
This event is sponsored by:
Jeffrey Cohen
Time Communications
0113 2059640
07903 943721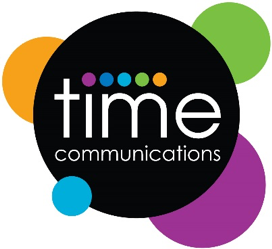 York Event
Bookings by 12 November 2019
Cost: £30.00 inc VAT – arrival drink / 2 course lunch / coffee
£32.88 inc VAT – if paying online*
Workshop
Understanding a Cyber Security Incident and Data Breach
– Hosted by Andy Gambles of Servertastic
By November Halloween may be over but the scares have not finished.
This workshop will force you to ask questions about how cyber secure and ready your business really is.
There will be discussion about cyber security breaches and what they can mean for your business.
The financial implications, legal responsibilities and what could possibly be business ending events.
The journey will be scary but I will hold your hand on the way.
This event is sponsored by:
Andy Gambles
Tel: 01723 361931
Mob: 07958 944629