Welcome to The Business Network in Leeds, Wakefield and York
Network with Style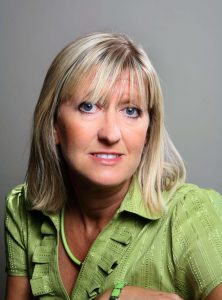 Caroline Coward - Director
The Business Network is a structured lunchtime networking group with a national reputation for excellence. This is your opportunity to experience business to business networking at its best. It will only cost you the price of a lunch plus a couple of hours of your time.
At each event we have a seating plan which ensures a good selection of businesses at each table. Membership is corporate and by invitation. We allow 4 to 5 members in each business category.
The Business Network has a unique and very effective format and has been helping businesses grow since 1994. These events attract business owners, directors and senior level staff i.e. the decision makers.
Networking is a fantastic way to build and grow your business. We support the decision makers from a wide range of businesses who wish to promote their business and expand three network of service providers.
Why not come along and give it a try?
The Lunch Event Fee is £25.00 inc VAT*
*PayPal and EventBrite fees may apply
All attendees are well looked after and made very welcome!
Leeds Event
Date: 21 November 2018 – Bookings by 19 November
Cost: £25.00 inc VAT – arrival drink / 2 course lunch / coffee
£27.91 inc VAT – if paying online*
Workshop
Da Vinci, Unicorns, Camels and Winnie the Pooh
How can these diverse characters help you to unleash your hidden flair?
What is creativity and how is it relevant to your business?
Not just for artists, marketeers and internet start-ups, creative thinking is the source of our passion, our uniqueness and where we find our flow.
Join us for this interactive workshop where we will:
Explore the myths and the truths about creativity
Recognise it is within us all
Learn some of the processes to help us and
Identify the barriers that stop us from being the genius we can be
This event is sponsored by:
Steve Goodwill
01943 862209 – 07836 335434
Wakefield Event
Date: 4 December 2018 – Bookings by 2 December
Cost: £25.00 inc VAT – arrival drink / 2 course lunch / coffee
£27.91 inc VAT – if paying online*
Workshop
Presentation Skills – Get the edge over your rivals
In this workshop see how you can improve those little things that will make a BIG difference to your own presentation.
Learn practical tips on how to get the best out of your 4-5 minute table presentation.
Get some great techniques for delivering your time in the 'Business Spotlight'.
In addition you will learn how to create your story to make it memorable.  Hear how 'facts tell and stories sell' so that you can take away some great ideas to enhance the way you deliver your presentation.
Whatever you do – don't miss this workshop !
This event is sponsored by:
Phil the Funnel – Phil Heath
Office: 0113 288 0231
Mobile: 07917 004464

York Event
Date: 6 December 2018 – Bookings by 4 December
Cost: £25.00 inc VAT – arrival drink / 2 course lunch / coffee
£27.91 inc VAT – if paying online*
Workshop
Alpha's v Boomers – has technology changed that much?
I'm going to take a stroll through technology from Baby Boomers through to Generation Alpha with what I've seen through my working life and how I've seen it change what we do in business.
Yes – I might refer to a few things to do with telecoms; but rather than being a workshop on changing your life, hopefully it'll bring back some memories for us dinosaurs…. and bring a few laughs for the people who are midway through the timescales mentioned, and perhaps make the late Generation Z's realise how lucky they are to have been born when they were
 This event is sponsored by:
 Jeffrey Cohen
Time Communications
 0113 2059640
07903 943721