Welcome to The Business Network in Leeds, Wakefield and York
Network with Style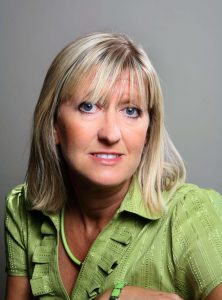 Caroline Coward - Director
The Business Network is a structured lunchtime networking group with a national reputation for excellence. This is your opportunity to experience business to business networking at its best. It will only cost you the price of a lunch plus a couple of hours of your time.
At each business network event we have a seating plan which ensures a good selection of businesses at each table. Membership is corporate and by invitation. We allow 4 to 5 members in each business category.
The Business Network has a unique and very effective format and has been helping businesses grow since 1994. These events attract business owners, directors and senior level staff i.e. the decision makers.
The Business Network events in North & West Yorkshire take place in York, Leeds & Wakefield.
Business networking is a fantastic way to build and grow your business. We support the decision makers from a wide range of businesses who wish to promote their business and expand their network of service providers.
Why not come along and give it a try?
The Lunch Event Fee is £30.00 inc VAT*
*PayPal and EventBrite fees may apply
All attendees are well looked after and made very welcome!
Leeds Event
Bookings by 18 November 2019
Cost: £30.00 inc VAT – arrival drink / 2 course lunch / coffee
£32.88 inc VAT – if paying online*
Workshop
HOW CARBON EMISSION TARGETS WILL AFFECT YOU, YOUR BUSINESS AND YOUR ENERGY 
This workshop will look at how Carbon Emission Targets could have a major impact on your business
We will discuss what you can put in place to minimise the effect these changes will have
Consider what you should do at the personal level
This event is sponsored by:
Robert Mitchell
07971 270883
robert.mitchell@powersolutionsuk.com


Wakefield Event
Bookings by 29 November 2019
Cost: £30.00 inc VAT – arrival drink / 2 course lunch / coffee
£32.88 inc VAT – if paying online*
Workshop
Be your Brand Ambassador in 2020 and beyond!
You already know how important it is to position your brand in front of the right audience – and the BEST person to cheerlead your business is YOU!
Nobody knows your business like you do – and with the right knowledge and tools you can promote it incredibly effectively on a shoestring. So why would you pay anyone else to do it?
My workshop will be an introduction to the art of self-promotion for business. Using the magic of good PR and planning, along with the power of social media, online content and the Press and media, you can reap the rewards and gain some fantastic exposure for your business!
BUT – whilst self-promotion can be highly effective and give you great results, there are pitfalls to beware of and a few simple ground rules to follow…….
This event is sponsored by:
Sixty7
Ellan Campbell-Swann
07977 903684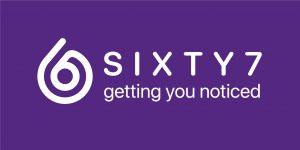 York Event
Bookings by 12 November 2019
Cost: £30.00 inc VAT – arrival drink / 2 course lunch / coffee
£32.88 inc VAT – if paying online*
Workshop
Understanding a Cyber Security Incident and Data Breach
– Hosted by Andy Gambles of Servertastic
By November Halloween may be over but the scares have not finished.
This workshop will force you to ask questions about how cyber secure and ready your business really is.
There will be discussion about cyber security breaches and what they can mean for your business.
The financial implications, legal responsibilities and what could possibly be business ending events.
The journey will be scary but I will hold your hand on the way.
This event is sponsored by:
Andy Gambles
Tel: 01723 361931
Mob: 07958 944629