Welcome to The Business Network in Leeds, Wakefield and York
Network with Style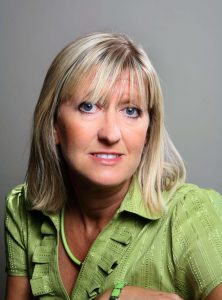 Caroline Coward - Director
The Business Network is a structured lunchtime networking group with a national reputation for excellence. This is your opportunity to experience business to business networking at its best. It will only cost you the price of a lunch plus a couple of hours of your time.
At each event we have a seating plan which ensures a good selection of businesses at each table. Membership is corporate and by invitation. We allow 4 to 5 members in each business category.
The Business Network has a unique and very effective format and has been helping businesses grow since 1994. These events attract business owners, directors and senior level staff i.e. the decision makers.
Networking is a fantastic way to build and grow your business. We support the decision makers from a wide range of businesses who wish to promote their business and expand three network of service providers.
Why not come along and give it a try?
The Lunch Event Fee is £25.00 inc VAT*
*PayPal and EventBrite fees may apply
All attendees are well looked after and made very welcome!
Leeds Event
Date: 28th February 2018 – Bookings by 26th February
Venue: Novotel – LS1 4HR
Cost: £25.00 inc VAT – arrival drink / 2 course lunch / coffee
£27.91 inc VAT – if paying online*
Workshop
"Let's Get Intimate"
How to increase intimacy and trust with our clients.
In this workshop we will explore a number of practical tips to help us to achieve the magical 'Trusted Advisor' status with our clients.
This event is sponsored by:
Dave McCartney – The Alternative Board – Leeds North
dmccartney@thealternativeboard.co.uk
http://leedsnorth.thealternativeboard.co.uk
Telephone:  0113 2841062
Mobile: 07932 149822
Wakefield Event
Date: 7th March 2018 – Bookings by 5th March
Venue: Cedar Court Hotel – WF4 3QZ
Cost: £25.00 inc VAT – arrival drink / 2 course lunch / coffee
£27.91 inc VAT – if paying online*
Workshop
"GDPR – Dispelling the Myths"
GDPR is coming in to force May 2018. This workshop will give practical advice on how this will affect you and your business.
From this workshop you will be able to formulate policies and procedures to work towards compliance.
This event is sponsored by:
Bellingham IT – Paul Heigham
www.bellinghamit.co.uk


gdpr@bellinghamit.co.uk
Telephone:  01924 253205
York Event
Date: 22nd February 2018 – Bookings by 20th February
Venue: DoubleTree by Hilton
Cost: £25.00 inc VAT – arrival drink / 2 course lunch / coffee
£27.91 inc VAT – if paying online*
Workshop
How to Be A Networking Guru
Learn How to:
Save Yourself Time and Expense, Plus Make Yourself More Money and Leave A Good Impression, from, Face to Face Networking
Covering topics like planning, being efficient, time management, follow up and dressing for the occasion
This event is sponsored by:
Andrea MacDonald & Carl Barton – Impress Promotions
0113 282 6531
07447 021692 – 07801 558590