Welcome to The Business Network in Leeds, Wakefield and York
Network with Style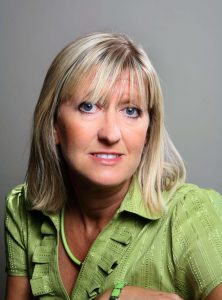 Caroline Coward - Director
The Business Network is a structured lunchtime networking group with a national reputation for excellence. This is your opportunity to experience business to business networking at its best. It will only cost you the price of a lunch plus a couple of hours of your time.
At each business network event we have a seating plan which ensures a good selection of businesses at each table. Membership is corporate and by invitation. We allow 4 to 5 members in each business category.
The Business Network has a unique and very effective format and has been helping businesses grow since 1994. These events attract business owners, directors and senior level staff i.e. the decision makers.
The Business Network events in North & West Yorkshire take place in York, Leeds & Wakefield.
Business networking is a fantastic way to build and grow your business. We support the decision makers from a wide range of businesses who wish to promote their business and expand their network of service providers.
Why not come along and give it a try?
The Lunch Event Fee is £30.00 inc VAT*
*PayPal and EventBrite fees may apply
All attendees are well looked after and made very welcome!
Wakefield Event
Bookings by 15 September 2019
Cost: £30.00 inc VAT – arrival drink / 2 course lunch / coffee
£32.88 inc VAT – if paying online*
Workshop
HOW CARBON EMISSION TARGETS WILL AFFECT YOU, YOUR BUSINESS AND YOUR ENERGY 
This workshop will look at how Carbon Emission Targets could have a major impact on your business
We will discuss what you can put in place to minimise the effect these changes will have
Consider what you should do at the personal level
This event is sponsored by:
Robert Mitchell
07971 270883
robert.mitchell@powersolutionsuk.com


York Event
Bookings by 17 September 2019
Cost: £30.00 inc VAT – arrival drink / 2 course lunch / coffee
£32.88 inc VAT – if paying online*
Workshop
Are you listening to your gut?
Many of us consider our gut to be simply an automated food processing system that, at best, does little more than digest our food and at worst, is the source of discomfort and illness.
But have you ever considered that your intestine is so much more than that? As the largest organ in the body it also plays a role in our immune system, mental health and general wellbeing………maybe there's more to our 'gut instincts' than we realise.
Come along to the September workshop where you will learn:
Why taking your gut health seriously can improve focus and productivity in the workplace
What 'gut instinct' really means and why we should listen to it
3 things you can do to improve your gut health
What will I get from this workshop?
Practical tips on how to get the best out of your body and unlock the key to optimal health.
This event is sponsored by:
Nicki Campbell
nicki@life-without-limits.co.uk