Date: 5th December 2017 – Bookings by 3rd December
Venue: Cedar Court Hotel – WF4 3QZ
Cost: £25.00 inc VAT – arrival drink / 2 course lunch / coffee
£27.91 inc VAT – if paying online*
Workshop
Presentation Skills – Get the edge over your rivals
In this workshop see how you can improve those little things that will be a BIG difference to your own presentation.
Learn practical tips on how to get the best out of your 4-5 minute table presentation. Get some great techniques for delivering your time in the 'Business Spotlight'.  In addition you will learn how to create your story to make it memorable.  Hear how 'facts tell and stories sell' so that you can take away some great ideas to enhance the way you deliver your presentation.
Whatever you do – don't miss this years 'go to' workshop !
This event is sponsored by:
Phil the Funnel – Phil Heath
[email protected]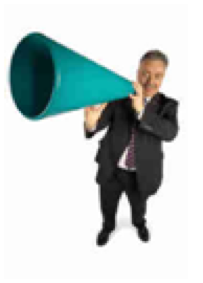 Office: 0113 288 0231
Contact Number 2: 07917 004464