Welcome to The Business Network in Leeds, Wakefield and York
Network with Style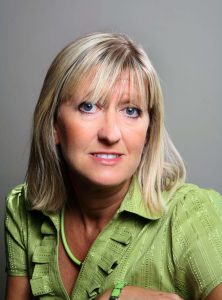 Caroline Coward - Director
The Business Network is a structured lunchtime networking group with a national reputation for excellence. This is your opportunity to experience business to business networking at its best. It will only cost you the price of a lunch plus a couple of hours of your time.
At each event we have a seating plan which ensures a good selection of businesses at each table. Membership is corporate and by invitation. We allow 4 to 5 members in each business category.
The Business Network has a unique and very effective format and has been helping businesses grow since 1994. These events attract business owners, directors and senior level staff i.e. the decision makers.
Networking is a fantastic way to build and grow your business. We support the decision makers from a wide range of businesses who wish to promote their business and expand three network of service providers.
Why not come along and give it a try?
The Lunch Event Fee is £25.00 inc VAT*
*PayPal and EventBrite fees may apply
All attendees are well looked after and made very welcome!
Leeds Event
Date: 22nd November 2017 – Bookings by 20th November
Venue: Marriott Hotel – LS1 6ET
Cost: £25.00 inc VAT – arrival drink / 2 course lunch / coffee
£27.91 inc VAT – if paying online*
Workshop
What does GDPR mean for my business from an IT perspective?
GDPR regulations are coming in in May 2018.
This workshop will help you to understand what you need to do in preparation from an IT perspective.
Businesses don't understand what they need to do – come along to work out what your next steps should be.
This event is sponsored by:
Tor Mackenzie – Rochester & Associates Ltd

tor@randaltd.com
Contact Number 1: 01274 662953
Contact Number 2: 07775 800156
Wakefield Event
Date: 5th December 2017 – Bookings by 3rd December
Venue: Cedar Court Hotel – WF4 3QZ
Cost: £25.00 inc VAT – arrival drink / 2 course lunch / coffee
£27.91 inc VAT – if paying online*
Workshop
Presentation Skills – Get the edge over your rivals
In this workshop see how you can improve those little things that will be a BIG difference to your own presentation.
Learn practical tips on how to get the best out of your 4-5 minute table presentation. Get some great techniques for delivering your time in the 'Business Spotlight'.  In addition you will learn how to create your story to make it memorable.  Hear how 'facts tell and stories sell' so that you can take away some great ideas to enhance the way you deliver your presentation.
Whatever you do – don't miss this years 'go to' workshop !
This event is sponsored by:
Phil the Funnel – Phil Heath
phil@philheath.com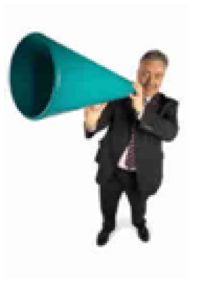 Office: 0113 288 0231
Contact Number 2: 07917 004464