Welcome to The Business Network in Leeds, Wakefield and York
Network with Style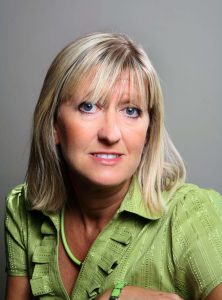 Caroline Coward - Director
The Business Network is a structured lunchtime networking group with a national reputation for excellence. This is your opportunity to experience business to business networking at its best. It will only cost you the price of a lunch plus a couple of hours of your time.
At each event we have a seating plan which ensures a good selection of businesses at each table. Membership is corporate and by invitation. We allow 4 to 5 members in each business category.
The Business Network has a unique and very effective format and has been helping businesses grow since 1994. These events attract business owners, directors and senior level staff i.e. the decision makers.
Networking is a fantastic way to build and grow your business. We support the decision makers from a wide range of businesses who wish to promote their business and expand three network of service providers.
Why not come along and give it a try?
The Lunch Event Fee is £25.00 inc VAT*
*PayPal and EventBrite fees may apply
All attendees are well looked after and made very welcome!
Leeds Event
Date: 27th September 2017 – Bookings by 25th September
Venue: Gusto Restaurant Cookridge – LS16 6HN
Cost: £25.00 inc VAT – arrival drink / 2 course lunch / coffee
£27.91 inc VAT – if paying online*
Workshop
Can I reduce my telephony costs? – Of course you can!
We will cover many different aspects of how costs can spiral, so you can keep your own costs under control including tariffs, technology, abuse & fraud and management information
This event is sponsored by:
Jeff Cohen – Time Communications
 
Jeff.c@time-tele.com
www.time-tele.com
0113 2059640
Wakefield Event
Date: 13th August 2017 – Bookings by 11th September
Venue: Hotel St Pierre – WF2 6QG
Cost: £25.00 inc VAT – arrival drink / 2 course lunch / coffee
£27.91 inc VAT – if paying online*
Workshop
Why the difference between 5.0 and 4.8 is really 6
In this workshop you will find out how one SME used this to double their turnover in less than a year – and how you can do the same.
This event is sponsored by:
Nigel Greenwood – Simply Customer 
nigel@simplycustomer.co.uk
07545 569775
York Event
Date: 21st September 2017 – Bookings by 19th September
Venue: Holiday Inn – YO24 1QF
Cost: £25.00 inc VAT – arrival drink / 2 course lunch / coffee
£27.91 inc VAT – if paying online*
Workshop
How To Gather More Clients, Overcome Objections & Have Increased Energy
How to find more clients for your products/ services
Suggestion on how you can always overcome the fear of rejection
Some insights on how to increase your personal energy
which will improve your business's potential
This event is sponsored by:
Robert Mitchell – Power Solutions
robert.mitchell@powersolutionsuk.com
www.powersolutionsuk.com
07971 270883